Serving Michigan and Our Neighbors for Over 60 Years
COVID-19 UPDATE —-MARCH 23, 2020
Michigan Governor, Gretchen Whitmer has ordered a "stay at home" order effective 12:01 AM Tuesday, March 24 for the state of Michigan.
Kent Butchers' Supply will continue operations as we are deemed an essential food chain supplier and food warehouse. HOWEVER, in an effort to protect our employee's and customer's health, we will be closing our doors to retail business effective at 5:00 PM Monday, March 23. We will still be shipping daily, and you can place orders by phone (616-534-4050) or online, to get the supplies you need for your home processing needs.
****NOTICE TO OUR COMMERCIAL ACCOUNTS****
Please call in your orders as normal and we will be delivering to you on your designated days. If you need to pick an order up, please call us to place it, and we will have your order ready for pick up at an agreed upon time at our NORTH DOORS.
We look forward to the day we can welcome you back inside! God bless you and keep you safe in these uncertain times.
KBS Management
Let Kent Butchers' Supply help you with all of your food handling needs. From spices to knives to large equipment, we've got what you need. Shop Kent Butchers' today, your local resource for all of your butcher supplies.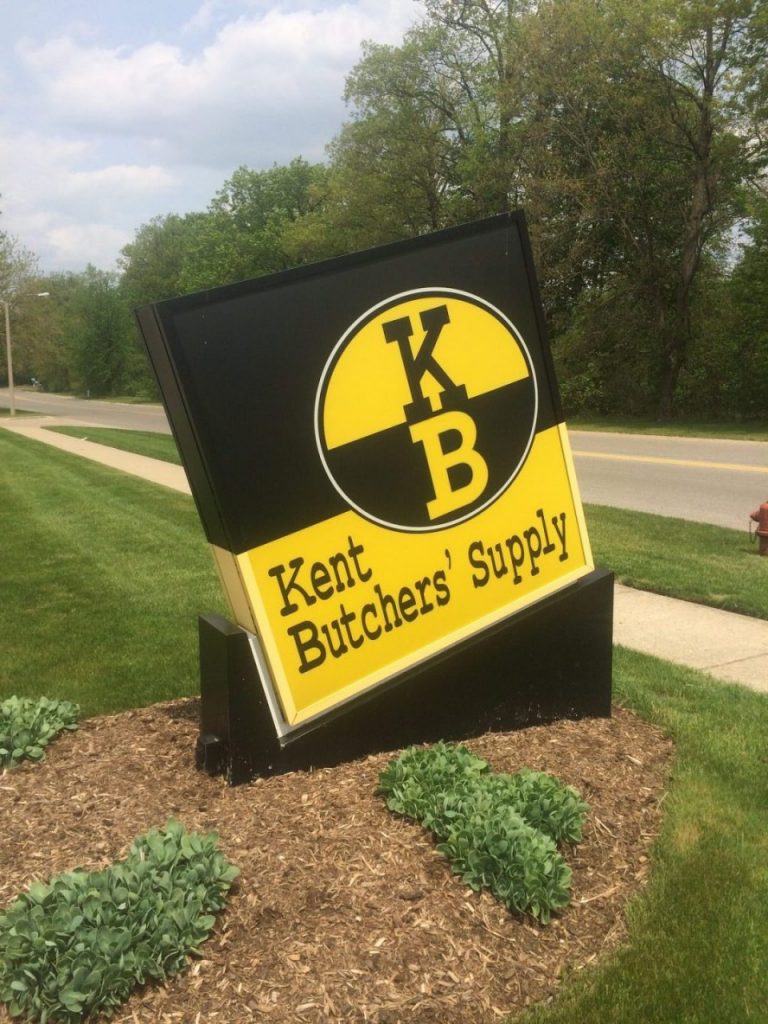 Kent Butchers' Supply Co. has been serving the meat industry for over 60 years.  We are a family owned and operated business and our goal is to serve our customers each and every day.  We are in business only because of you! 
We serve the entire state of Michigan, Northern Indiana and Ohio.  We want to be your trusted source for anything you may need in the custom processing, inspected processing and retail meat markets.  If you can't find something you're looking for, please call.  We love hearing from you and look forward to working with you.